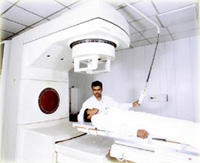 India has several private hospitals that are designed to provide world-class medical care in India. These hospitals utilize some of the best medical equipment that is available world-wide. A specific example of such a hospital is one located in Mumbai, which has been designed per guidelines from the Cleveland Clinic Foundation, to ensure that they meet rigorous international standards. This hospital focuses on patient safety and comfort and has been designed in such a way that will minimize the risk of infection. Travel India Company has carefully evaluated and selected only those hospitals that meet very high international standards to be a part of our network. Travel India Company has a special tie up with KG Hospitals which is multi-specialty and super-specialty hospital. This is one of major hospital in our network of hospitals across India. We also have doctors at various private clinics and hospitals who are part of our team helping patients from across the globe in this endeavor call medical tourism in India.
KG Hospitals obtained ISO 9002 certification for conforming to international standards. It has introduced state-of-the-art technology with sophisticated devices in all departments, so that the patients are extended the best care and treatment. It is a multi specialty and super specialty hospital. KG Hospital's reputation is based on the excellence of its clinical medicine. KG Hospital's service excellence is what makes it a superior experience. To know more about KG Hospitals click here
Aravind Eye Hospitals began in 1976 with just 11 beds. Today, in addition to the hospital in Madurai, there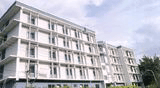 are four other Aravind Eye Hospitals in Theni, Tirunelveli Coimbatore, and Pondicherry with a combined total of nearly 3,590 beds. At Aravind Eye Hospitals great stress is placed on maximum utilization of resources. The hospitals have well-equipped specialty clinics with comprehensive support facilities.
1,721,898 outpatient visits were handled and 247,235 surgeries were performed at the Aravind Eye Hospitals in 2005. To know more about Aravind Eye Hospitals click here
Kalari Kovilakom is the Palace for Ayurveda, perhaps the first and only one of its kind. Its face is the face of the warrior-king, elegant and expansive. But its heart is that of a sage, offering a deep healing, a doorway to the union of the mind, body and spirit. If the old legends are to be believed, healing is part of Kalari's very soul. Stories are told of a Prince who came to the foothills of Kerala's Annamalai Hills around the 10th century. It seems he was afflicted with a particularly troublesome skin ailment. So he came to cure himself in the healing spring waters of this land. Possibly, he also sought the medicinal Venga tree that grew here in profusion.
At Kalari, every therapy is personal. Our treatments are customized for you by our doctors, often combined with yoga and other methods to provide deep healing

from within and without. Every treatment is based on your needs and your ayurvedic body type. Even the food you're served is individual, with health drinks and herbal preparations that vary with your treatment.
The result is nothing less than a return to the womb. There are no game rooms, no shopping expeditions, no television sets. The evenings are alive with chanting and hymns, unsullied by the sounds of the city. In fact, apart from these post-dinner gatherings where guests and staff alike participate, there is nothing, absolutely nothing, to disturb your new-found inner silence.
Wockhardt Ltd., the most renowned healthcare institution in India, has associated with Harvard Medical International, USA. As associate hospitals of Harvard Medical, USA in India, Wockhardt hospitals benefit

from the extensive learning and experience of Harvard Medical School and its affiliated institutions world-wide. This association helps Wockhardt Hospitals to stay at the forefront of medical technology and techniques, way ahead of others.
Wockhardt Hospitals, Mumbai, has become the first super-specialty hospital in South Asia to achieve accreditation from Joint Commission International (JCI), USA. JCI is the gold standard in global healthcare standards. With this, Wockhardt Hospitals joins an exclusive group of 71 hospitals worldwide, which have passed JCI's stringent clinical quality standards. JCI is the international arm of the Joint Commission on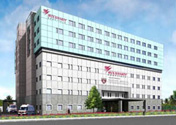 Accreditation of Healthcare Organizations, which evaluates quality standards of US hospitals.
Wockhardt Hospitals Group has established a chain of super specialty hospitals at Mumbai, Bangalore, Hyderabad, Kolkata and Nagpur. With latest technology, multi-disciplinary capability, state of the art facilities, world class infrastructure and excellent patient care ambience and processes, Wockhardt Hospitals is poised to become the most advanced and progressive healthcare institution in this part of the world.
AyurvedaGram Heritage Wellness Centre (earlier known as Ayurgram Health Resort) is rated amongst the Top Five Spas or Ayurvedic Health resorts (Ayurvedic resorts) in the country and provides authentic Ayurvedic Treatments for specific aliments such as Arthritis, Obesity, Spondylitis, Cholesterol, Sinusitis, Peptic Ulcer etc using common ayurvedic therapies such as Panchakarma, Rejuvenation, Stress Management and several other Kerala therapies.
Since inception, AyurvedaGram - the Ayurvedic village -has become internationally reputed for authoritative Ayurvedic treatments and long term rejuvenation programs. Scientific implementation of pure traditional knowledge in a professional way acceptable to the modern world is the secret behind this recognition. A perfect blend of time-honored diagnostic methods including pulse diagnosis, conventional therapies and

effective herbal medicines from Kerala Ayurveda Pharmacy Ltd. (KAPL), Customized Yoga, Pranayama & Meditation and balanced Vegetarian diet as per the classical Ayurvedic scriptures is the core program at AyurvedaGram. The serene 7 acres of sprawling lush green with more than 200 species of rare medicinal herbs creates a tranquil refreshing atmosphere where the guest won't feel that he is in a Hospital! The entire campus has been designed to provide a healing atmosphere and ethnic ambience by physically transplanting various heritage houses and structures from Kerala, which recapture the rich architectural splendor and natural surrounds of that region.
AyurvedaGram is an effort to provide authentic ayurvedic experience in the splendid settings of the land, where it has been practiced for centuries. These have been aesthetically furnished to suit the needs of our valuable clients who came for better Health & Hospitality Naturally!