KG Hospital obtained ISO 9002 certification for conforming to international standards. It has introduced state-of-the-art technology with sophisticated devices in all departments, so that the patients are extended the best care and treatment. It is a multi specialty and super specialty hospital. KG Hospital's reputation is based on the excellence of its clinical medicine. KG Hospital's service excellence is what makes it a superior experience.
The Center is equipped with modem cardiac surgery Operation Theatre, latest model Heart Lung machine, well equipped ICU with all types of state - of the art facilities, including latest model of Intra Aortic Balloon Pump (IABP). This Department has open heart surgery program where we perform all types of Adult heart surgeries CABG (Coronary Artery Bypass Grafting) using composite arterial grafts like bilateral, internal mammary arteries, radial artery and right gastroepiploic artery. As a latest development, we perform Coronary Artery Bypass (CABG) on beating heart without using Heart Lung machine (CPB).
Coronary Artery Bypass Grafting Surgery
Beating Heart Coronary Artery Bypass
Grafting Surgery
Emergency Coronary Artery Bypass
Grafting Surgery
Re-do Bypass Surgery
Aortic Valve Replacement
Mitral Valve Replacement
Double Valve Replacement (Aortic & Mitral)
Tricuspid Valve Repair / Replacement
Aortic root replacement
Aneurysmal surgery
Congenital heart surgeries
Atrial Septal Defect (ASD)
Ventricular Septal Defect (VSD)
Tetralogy of Fallots (TOF)
Total Anomalous Pulmonary Venous connection (TAPVC)
Double Chamber Right Ventricle (DCRV)
Aorto Pulmonary Window Closed Heart
Surgeries Patent Ductus Arteriosus (PDA)
Closed Mitral Valvotomy (CMV)
Coarctation ofaorta (COA)
BT Shunt
The Cardiology Department is equipped with modem Coronary Care Unit, Colour Doppler, Computerized Treadmill, and the latest Digital Cathlab. Cardiology is one of the active departments of KG Hospital, functioning with well experienced doctors. The department also has the facilities of Comprehensive heart checkup scheme, Hypertension Clinic, Well equipped Coronary Care Unit with complete facilities like central Monitor, Defibrillator, Ventilator, Telemetry, Temporary and permanent pacemaker implantation.
The following procedures are done by the interventional Cardiology Department:
Coronary Angiogram
Balloon angioplasty and stenting
Pacemaker insertion in "Heart Block"
Peripheral Blood vessels imaging and stenting
Balloon Mitral valvuloplasty
PDA closure
To diagnose the cause of bleeding in the brain and to locate and treat blood vessel diseases like "aneurysms"
To treat early ischaemic strokes by dissolving the clot by thrombolysis
KG Brain and Spine Hospital is a Center of Excellence for the total Brain and Spine care. The Center is headed by Prof. Dr. M Natarajan who has over 28 years of experience in operating all kinds of brain and spine surgeries, especially complicated brain surgeries.
All kinds of Brain Tumors are being operated upon with good results. Common lesions are Glioma, Meningioma, Acoustic tumor, Pituitary lesions, Epidermoid, Dermoid, etc., Microscopic surgery reduces the morbidity.
After training at National Hospital for Neurology & Neuro Surgery at Queen's Square, London and Regional Neurosciences Center, Percutaneous Trigeminal BALLOON compression technique has been introduced in this part of the country for Trigeminal Neuralgia (for treating the Facial Pain).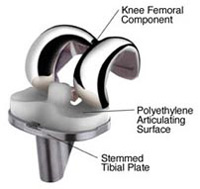 This center of excellence is the address of hope for those with chronic hip and knee problems. It provides best quality Joint Replacement Surgery by well-qualified Orthopedic Surgeons of International repute with ample experience. For all operations, quality imported implants are used. We take complete care for rehabilitation at a much lesser package cost.
Previously, any operation in the knee involves big scar in front of the knee with pain resulting in delayed rehabilitation. The advantages are that the surgery can be done as one-day procedure and the incision on the outside is so small that sometimes no stitches are needed to close the incision. This helps to reduce pain and quicker rehabilitation. This also results in saving patient's time and hospital resources.
Digestive System is one of the most important systems of the body. The department has the following facilities:
Laparoscopy

Laparoscopic Gynecological Surgeries
Hernia Clinic
Piles Clinic
Thyroid Clinic
Breast Clinic
Cancer Surgery & Cytology
Laparoscopy is the latest advancement in the surgical world where small holes are made in the abdomen and surgeries performed through it. The surgeries that are done are:
Lap Appendicectomy
Lap Choleycystectomy
Lap Hernia repair
Lap Varicocelectomy
Diagnostic Laparascopy
Laparoscopic Colectomy
Laparoscopic Spleenectomy
Laparoscopic Liver Resection
Laparoscopic Adhesiolysis
Pediatric facilities cater to all healthcare needs of children, from birth to adolescence. The Pediatricians treat a wide variety of childhood ailments, referring surgical conditions to pediatric surgeons who operate regularly at the Hospital. Emergency care is provided round the clock in the Hospital.
Congenital Anomalies Corrective Surgery (Cleft lip and palate Clinic)
Cancer Reconstruction Service
Acute and Chronic Burns Care Service
Reconstruction Service for all types of Trauma victims (Orthopedic - skin cover)
Leprosy Reconstruction Service (Reanimation)
Cranio facial Defects - Corrective Service
Facio maxillary Reconstructive Service - Fracture Management
Micro-Surgery- Free Flaps
Cosmetic Surgery - Liposculpting