India has one of the best qualified profes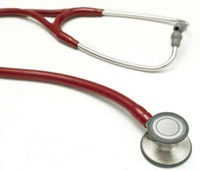 sionals in each and every field, and this fact has now been realized the world over. Regarding Medical Facilities India has the most competent doctors and world class Medical Facilities. With most competitive charges for treatment, India is a very lucrative destination for people wanting to undergo treatment of certain medical problems who do not need immediate emergency treatment.
India offers World Class Medical Facilities, comparable with any of the western countries. India has state of the art Hospitals and the best qualified doctors. With the best infrastructure, the best possible Medical facilities, accompanied with the most competitive prices, you can get the treatment done in India at the lowest charges. A patient will come to India where he will undergo medical treatment and along with that we will show him the Indian tourist and pilgrim destinations, as and when advised by the Doctors. The whole thing would save him a lot of money and he will get to discover India at the same time. We assure that we provide the best medical and travel facilities during for you in India.
Get your medical treatment done in India at a fraction of the cost at which it is done abroad - in Europe or America. Besides providing you medical treatment, we will also show you different tourist destinations in India. The complete package will cost you less that what you would have to pay for the medical charges alone, in other European, Middle East or American countries.
India is a leading player in the medical tourist/healthcare Facilitation industry. It is increasingly emerging as the destination of choice for a wide range of medical procedures. There are numerous advantages of going to India for treatment. Some of the advantages of going to India for medical treatment are:
Internationally accredited medical facilities using the latest technologies
Highly qualified Physicians/Surgeons and hospital support staff
Significant cost savings compared to domestic private healthcare
Medical treatment costs in India are lower by at least 60-80% when compared to similar procedures in North America and the UK
No Wait Lists
Fluent English speaking staff
Options for private room, translator, private chef, dedicated staff during your stay and many other tailor-made services
Can easily be combined with a holiday / business trip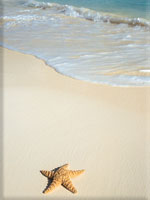 Within India, we have partnered with world-class private care hospitals, which provide quality medical services at affordable prices for our clients. We have worked with these facilities to ensure that they will deliver a service that will meet our high expectations.
India is renowned for ancient alternative therapies such as Ayurveda, Yoga and Meditation, and Therapeutic Massage. India is an exotic tourist destination offering everything from beaches, mountains, cosmopolitan cities, quaint villages and pilgrimages to suit every palate. Rich in history and culture, India has proved to be an oasis in the modern world, providing complete health and well being, while providing the latest in technology.
Indian corporate hospitals have a large pool of doctors, nurses, and support staff ensuring individualized care. The highly skilled personnel, with wide experience and international exposure excel in Cardiology and Cardiothoracic surgery, Orthopedic surgery, Bariatric or Obesity surgery, Gastroenterology, Ophthalmology, Dentistry, and Urology, to name a few. Our hospital partners have exclusive Cosmetic/Plastic surgery departments. Our alliance partners have Centers of Excellence in their specialty areas.
All medical investigations are conducted using the latest, technologically advanced and cutting edge diagnostic equipment. Stringent quality assurance exercises consistently ensure reliable and high quality test results in a timely manner.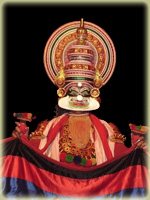 Even though India has many different languages, English is widely spoken. All hospitals have excellent English speaking staff and language or communication is very easy. If English is not your native language, we can arrange translators in most major international languages to be with you during your Indian tour.
India has kept pace with the latest in technology and its application has been widely felt in the health industry. Moreover, India's strong pharmaceutical sector has gained international recognition.
India is one of the oldest civilizations in the world with a kaleidoscopic variety and rich cultural heritage. It has achieved multifaceted socioeconomic progress during the last 58 years of its Independence. India has become self-sufficient in agricultural production, and is now the tenth industrialized country in the world and the sixth nation to have gone into outer space to conquer nature for the benefit of the people. It covers an area of 32,87,263 sq km, extending from the snow-covered Himalayan heights to the tropical rain forests of the south. As the seventh largest country in the world, India stands apart from the rest of Asia, marked off as it is by mountains and the sea, which give the country a distinct geographical entity. Bounded by the Great Himalayas in the north, it stretches southwards and at the Tropic of Cancer, tapers off into the Indian Ocean between the Bay of Bengal on the east and the Arabian Sea on the west.
Lying entirely in the northern hemisphere, the mainland extends between latitudes 8°4' and 37°6' north, longitudes 68°7' and 97°25' east, and measures about 3,214 km from north to south between the extreme latitudes and about 2,933 km from east to west between the extreme longitudes. It has a land frontier of about 15,200 km. The total length of the coastline of the mainland, Lakshwadeep Islands, and the Andaman and Nicobar Islands is 7,516.6 km.