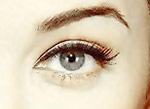 Eye care and treatment in India is well known for its world class international standards and latest procedures in minimal incision surgeries. Refractive surgery is gaining popularity in India and abroad, both among the public as well as among ophthalmologists. Till a few years ago only a few centers performed high volume radial keratotomy. These treatment and surgery have seen a lot of medical tourists coming to India. Medical tourism in India has got a big boost because of eye care and surgery which is well known and accepted worldwide.
Today, the highest international quality of eye care for cornea, cataract, squint and glaucoma is available in over 40 centers all over India. When it comes to reliability, India has the best ophthalmic surgeons with clinic-academic expertise honed to perfection in the best possible institutions. Facilities for PRK, myopia and astigmatism are now available in almost all parts of the country.
The No Stitch Cataract Surgery with the most modern way of removing cataract through the use of Phacoemulsification procedure can be performed in India for as little as Rs. 20,000, for both the eyes whereas the same surgery costs $ 45,000 in the USA.
Hyperopic and LASIK are available and even supra hard cataracts are treated using just 1 mm incision instead of the 3 mm incision size. Photo refractive keratotomy or PRK treats the surface of the cornea with the Excimer laser while LASIK treats the inner tissue of the cornea. For this reason, with LASIK there is less area to heal less risk of scarring, less risk of corneal haze, less post-operative pain.